We are proud to reveal Andrew Archer's most recent animation collaboration with FOX Sports.
Andrew's bold, dynamic illustration style has always paired well with sports, last year attracting the attention of Formula E who commissioned him to create illustrations for their worldwide OOH and on-site marketing campaign.
The start of this year has lead to another racing-related project, this time with FOX Sports to promote the Daytona 500. In the TV spot, NASCAR racer Denny Hamlin reminisces about his childhood dream of winning the infamous track race, recounting a touching essay he wrote in second grade where he outlines in painstaking detail his imagined moment of success, and what is was like to achieve that ambition in 2016. Andrew worked to create the style frames and assets illustrating Hamlin's childhood fantasy, and the resulting animation brings these vivid imaginings to life.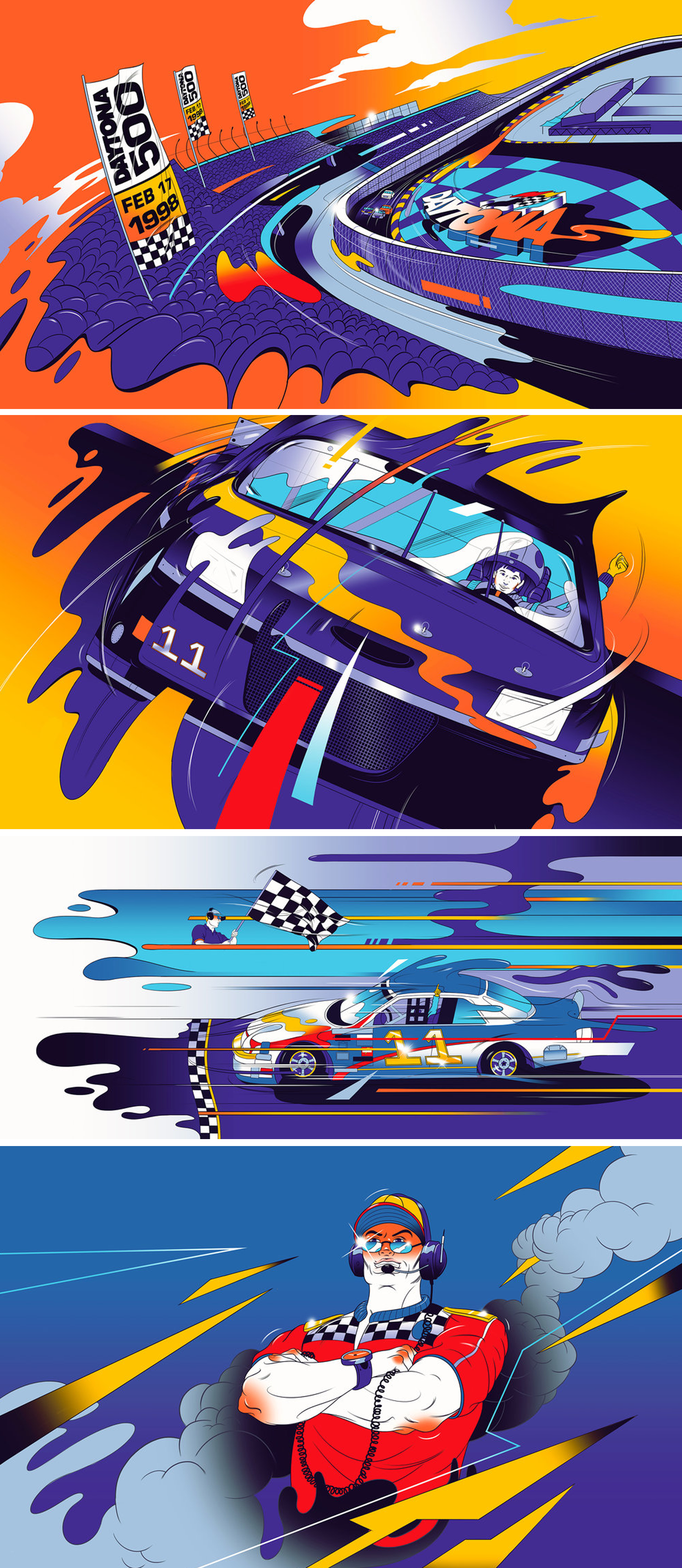 You can watch the full animation below, and click here to view Andrew's stunning illustration portfolio.
Andrew Archer is represented by Debut Art